By Daniela
So, I've been going through my books and magazines on style and lately I've been re-reading Nina Garcia's The One Hundred. Now, I'm not a style director, but a busy mum of two, who's trying to be stylish without breaking the bank. So, here is my list of essentials, including a few lust-after pieces.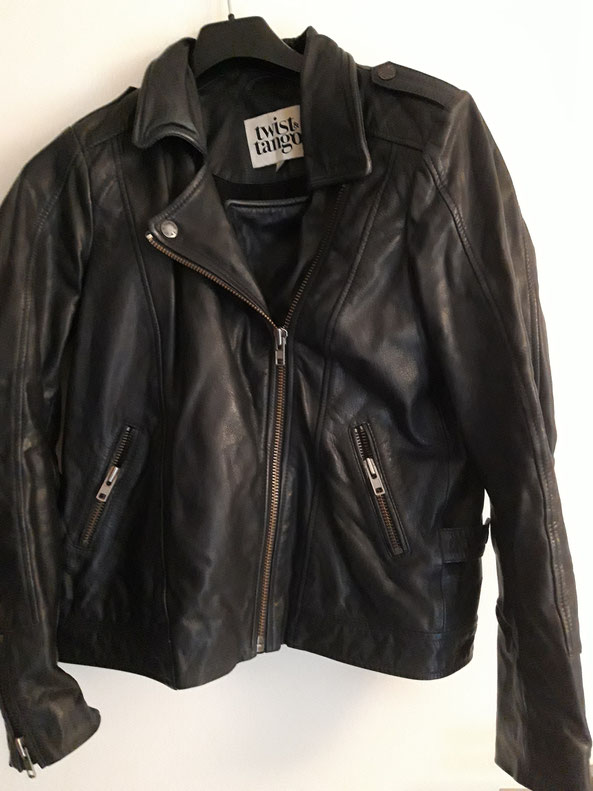 Clothes:
               Bikini
               Blazer
Boyfriend Cardigan
Cable knit sweater
Cape
Cashmere sweater
Denim jacket
(fake) fur vest or coat
Jeans: one pair that is perfect for you; mine are dark blue straight-leg, high-waist (never trendy, so never really out)
                Black skinny jeans
                Boyfriend jeans (distressed)
Sexy underwear/ lingerie: just for yourself
Little black dress
White summer dress
White shirt, preferably a man's
Maxi dress or skirt: looks so chic during the summer and boho-cool in colder temperatures
Motorcycle jacket/ leather jacket
Vintage band T-Shirt (of a band you actually listen to)
Swimsuit
Parka: the cool girl's cover-up, also perfect for Mama's in the playground
Pencil skirt
Plain white T-Shirt (I love V-necks)
Push-up bra (most of us can do with a little lift every now and then)
Sheath-dress
(black) silk top: Angelina wears one all the time, so there.
Striped sailor shirt
Suit
Sweater
(cute) Sweat-pants: not your old, worn-out ones, but ones in a fun print or fabric (mine are still indoor use only), because
      sometimes you just need to be comfortable
Trenchcoat
Tuxedo jacket
Vintage
Wrap dress
Zippered hoody
Accesories:
-          Shoes: Ankle boots
o   Ballet flat´
o   Converse sneakers- I prefer the high-top Chuck Taylor all-stars
o   Masculine boots, e.g. Frye harness boot
o   Knee boots
o   Mary Janes
o   Sandals
o   Slippers
o   Stilettos
o   Wellington boots
-          Bags:     Hobo bag: one that holds pretty much everything you own.
o   Clutch
o   Investment bag (I adore the Mulberry Alexa)
o   Cross-body bag
-          Jewelry: Bangles
o   Brooch
o   Cocktail/ statement ring
o   Charm bracelet
o   Cuff
o   Pearl studs
o   Hoop earrings
o   Pearl necklace
o   Statement necklace
o   Watch
-          Other: Ray Ban Aviators and/or Wayfarers
o   Black opaque tights
o   fishnets
o   Belt
Blanket scarf (you  know the one that keeps you warm in winter and is big enough to double as a blankie)
o   Hat, as in a wooly hat
o   Gentleman's Hat
o   Gloves
o   Silk scarf
o   umbrella
Make-up:
                BB Cream or other tinted moisturizer
  Concealer
                Nailpolish: barely there light pink (everyday chic)
                                     Vampy dark red
                                     Wild card (black or other moody colour)
Perfume: at least one that reflects your personality
Lipstick: classic red
                A nude that suits your skintone
                One that matches your natural lip-colour
                Dark berry tone
                lipbalm
What are your must-have items?