ADVERTISEMENT: Names and titles mentioned, but all bought with own money.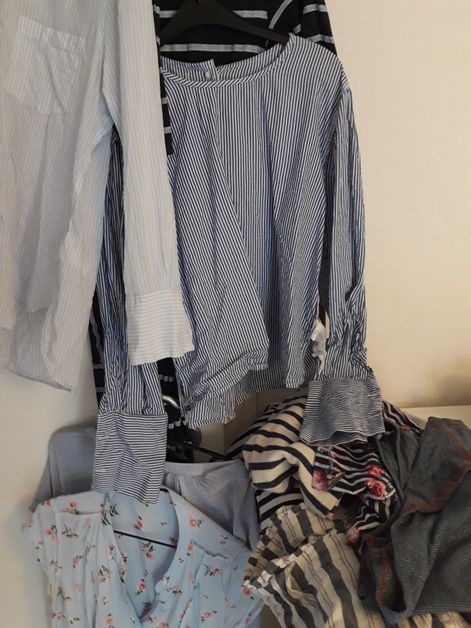 I think I've spotted a theme... my love for blue-and-white stripes is real.
By Daniela
So, I spent a good amount of time trying to identify my style. The nerd in me loves analyzing things and taking this time made me realise, that I do indeed have some patterns and shapes that have stood the test of time and I keep buying over and over again. Cue, the blue-and-white stripes. I went through my (warm weather) wardrobe and counted no less than 12 striped items.  Some of these have been with me for 7+ years, so it's safe to say, stripes are my thing.
In order to not get bogged down, I've been relying on "The Curated Closet" by Anuschka Rees to help me plan my wardrobe overhaul. Along with "The Conscious Closet" by Elizabeth L. Cline, these books have proven very helpful. 
Some other things I've discovered about my style:
- I like layering and a slim silhouette
- I veer more towards minimalism but love a good accessory
- my love for a bit of Rock (along with my love for stripes) never dies
- miniskirts are NOT my thing ( anymore)
- a big YES to feminine clothes but NO girly colours and shapes
- and a big surprise (for me): I LOVE colour
Now I just need to figure out how to form a coherent style out of these statements. I'm lucky in that I mostly work from home, so I can stick to the smart-casual style I favour anyways. And, sadly, I need to leave my heels where they are for the moment. They aren't great for running after a toddler.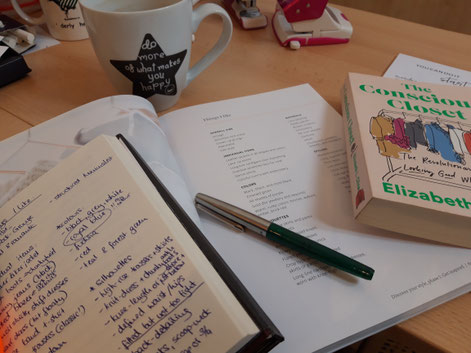 Working on my style file.