By Daniela
As promised, here is our go-to-recipe for toast. It is family approved (both Dad and kindergardener eat lots of it) and easy to make. I got the recipe from my mother-in-law, who found it on Rezept: Toastbrot Rustikal | hr-fernsehen.de | Die Ratgeber (hr-fernsehen.de)
Since the website is in German only, here is the recipe:
500 g of flour ( I use either wheat 550 or a mix of wheat and rye)
350 ml whole milk
50 g of butter
1 packet dry yeast
1 tblsp sugar
2 tsp salt
I mix all the dry ingredients together while I heat up the milk gently and melt the butter in the milk. When the milk has cooled down a bit to lukewarm, add it to the dry ingredients and mix well,  My daughters love helping me knead the dough.  Put it in a warm place to rise for about one hour (longer if you have the time). Then shape a loaf of about 25 cm length and put it in a loaf pan. Let it sit in a warm spot for another 20 minutes. Then you brush the top with water and bake it for 30-40 minutes at 170 degrees. 
Enjoy!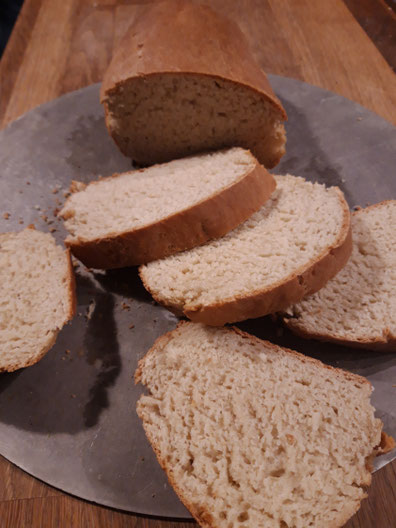 Fresh out of the oven- our toast.