By Daniela
I picked the quickest mend as the first one. My husband wears his T-Shirts as undershirts, so I didn't have to worry about making it a pretty mend. I simply cut a patch from an old white shirt, which was a bit larger than the hole. I sewed it onto the T-Shirt by going around all the edges. You can see that in the first picture. And then (this was the fun part) I just went back and forth across the tear to close the hole and make it a bit neater.  Like I said, the final result needed to last, not to be pretty. You can see it in the second picture.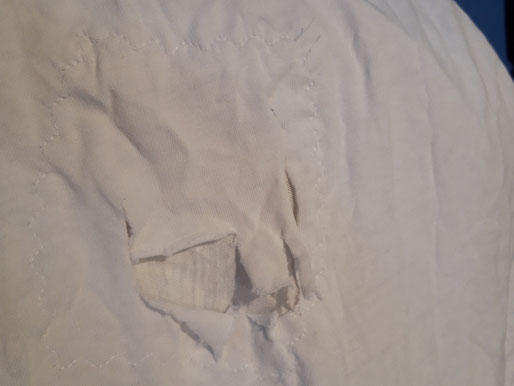 Here you can see where I sewed the patch into the T-Shirt.  I went with an inside patch to keep the outline less visible under a shirt.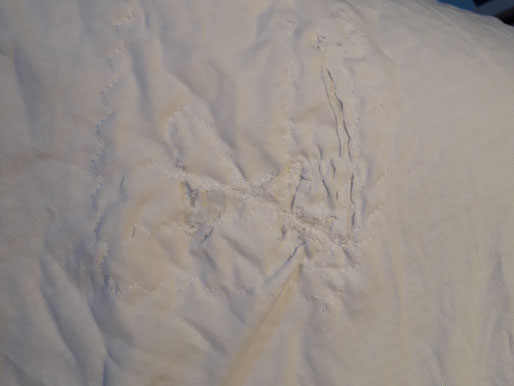 And the final result after going back and forth and attaching as much of the T-Shirt to the patch as possible.