By Daniela
I have always loved books. In addition to taking me to new worlds and introducing new friends I have learned a lot from reading. Here are my favourite books that have provided inspiration and information for my journey.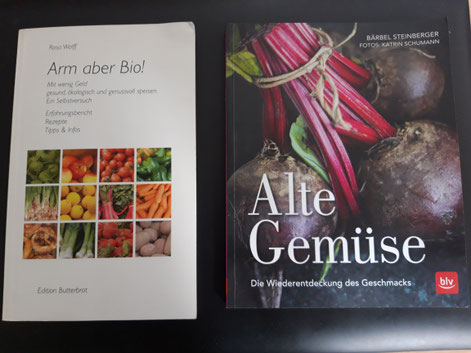 Arm aber bio by Rosa Wolff opened my eyes to how cheap organic food really is, if you know how to shop. It was a success in Germany, but as far as I know it hasn't been translated into English (sorry). Quick summary: the author is made redundant and has to live on social welfare. As a foodie, she wants to keep eating good "organic" food. So she starts an experiment to see if it is possible to buy organic produce on social welfare. It turns out is is doable, but takes a lot of time and effort.
Alte Gemüse by Bärbel Steinberger is simply beautiful. It is a guide to all the old vegetables we no longer eat. Along with Katrin Schumann's beautiful pictures the text inspired me to look for seeds of old vegetables and grow them rather than the modern hybrid (and often tasteless) ones. Again, I haven't found it in English yet.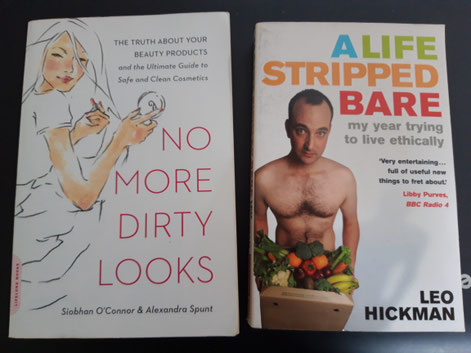 A life stripped bare by Leo Hickman was a game changer. He and his family agreed to turn their lives around and live more ethically. It's a funny and authentic account offering a lot of in-depth information.
No more dirty looks by Siobhan O'Connor and Alexandra Spunt offers an awesome amount of information about the nasties in cosmetics and skin-care. The authors talked to experts and got recommendations on which brands to use and also- how to make your own make-up at home. I haven't used any 'normal' skin-care or beauty products since reading this.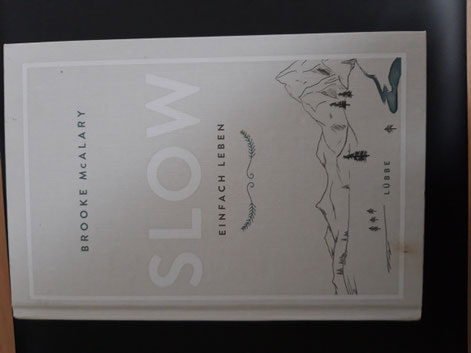 Slow by Brooke McAlary (this is the German version, but the original is in English)
I found myself nodding in agreement on pretty much every page. She writes about how we are all constantly comparing ourselves to Mr and Mrs Perfect and how this has alienated us from ourselves and our environment. Slowing down, finding joy in small things and being mindful have helped her find back to herself and continue to give me something to strive for every day.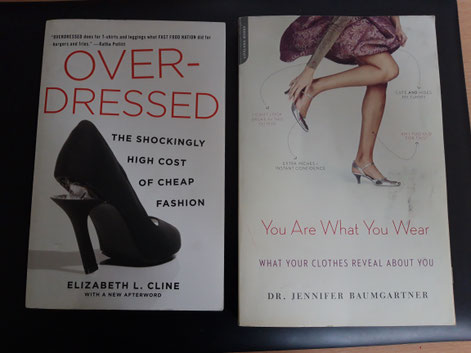 Overdressed by Elizabeth L. Cline is a classic and offers a ton of information on the pitfalls of the apparel industry. She also highlights brands which do it better. Shopping consciously and with intent is the way forward.
You are what you wear by Dr Jennifer Baumgartner isn't directly linked to sustainability but rather talks about how we express ourselves through our clothes and what our "style" or lack thereof says about us.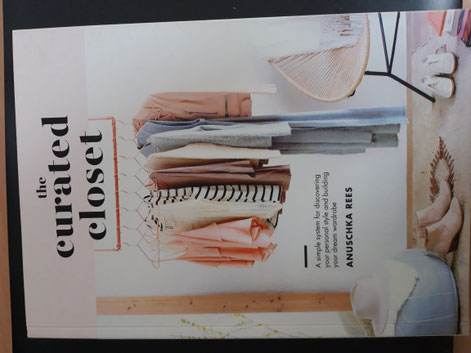 The curated closet by Anuschka Rees
Another one that is not strictly about sustainability but as a wannabe-fashionista I found it incredibly helpful in finding my personal style. It also shows what to look out for in good-quality clothes and how to make them last longer.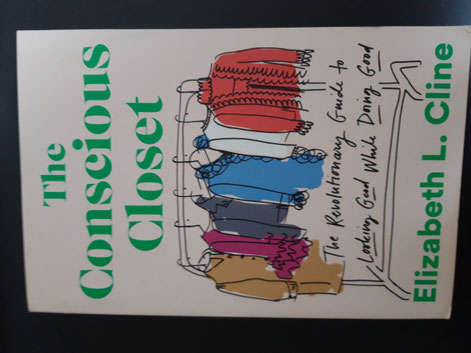 The conscious closet by Elizabeth L. Cline
Am I a fan of the author? Yup. This one is very helpful in getting the wardrobe of your dreams sustainably. Topics covered include shopping second-hand and swapping clothes rather than buying new. This book along with Wear no Evil by Greta Eagan are my go-tos for overhauling my wardrobe. I loaned out Wear no Evil, so there is no picture of it. The same goes for Eat beautiful by Wendy Rowe and the wonderful How to get dressed by Alison Freer, which are on my recommendations-list for sure.