AD: brand names mentioned. All products have been bought by me.
My morning routine is pretty simple: I use a toner to clean my face (a beautician told me that this was kinder to my Skin) and then apply Serum and a spritz. While that sinks in, I brush my teeth and then apply eyecream, facial oil and a tinted sunscreen. Finished! 
In the evenings I take off my make-up using a cleansing oil, followed by the toner. Then it's just eyecream and a nourishing night cream. 
Once or twice a week I will use my jade roller in the Mornings after having applied the spritz. It helps it to sink in and feels very relaxing. I also use a face mask twice a week (sometimes more). That's it.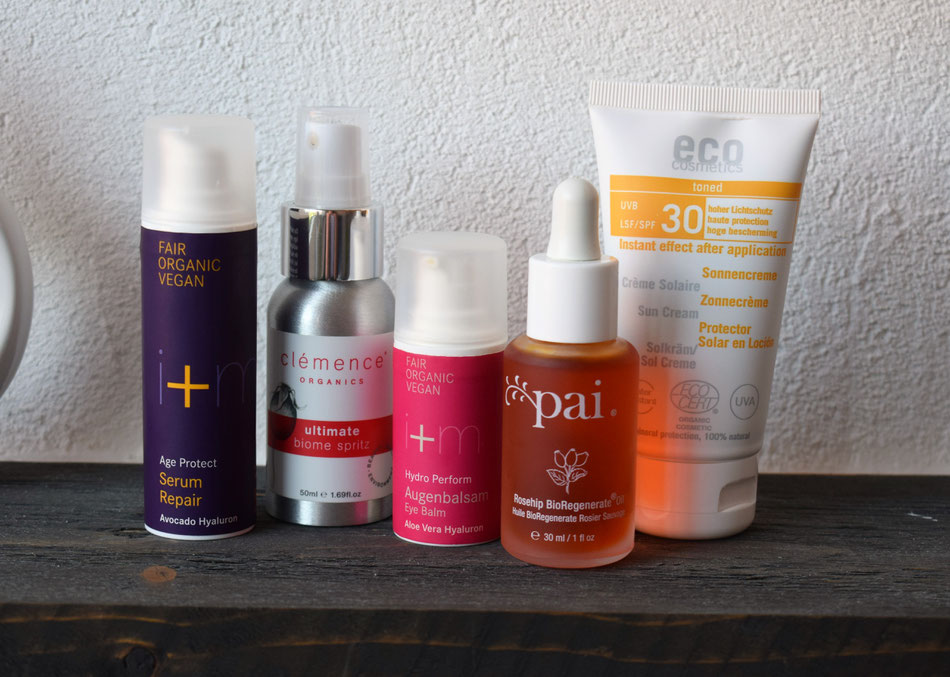 I use i+m Serum (Age Protect) and eyecream ( Hydro Perform), Clemence Organics Ultimate Biome Spritz, Pai Rosehip BioRegenerate Oil (worth the hype) and EcoCosmetics tinted sunscreen SPF 30.
I use Avril cleansing oil, i+m facial toner (Hydro Perform), which is the same as in the mornings, and Apeiron Regenerationscreme (night cream).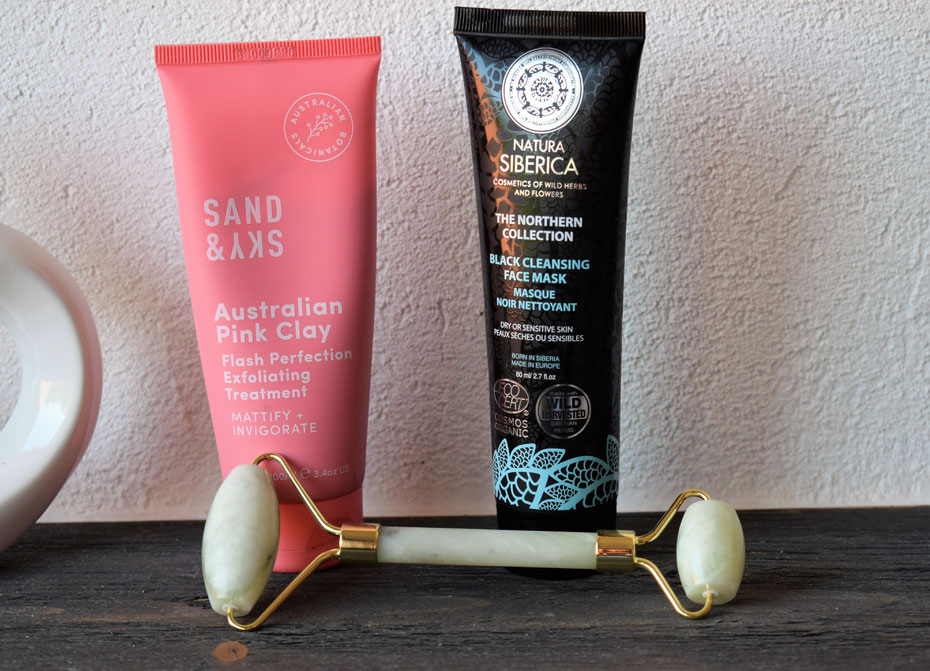 The two masks I currently use (and both will remain in Rotation) are Sand and Sky Flash Perfection Exfoliating Treatment (smells divine and makes my Skin feel amazing)and Natura Siberica Black Cleansing Face mask (smells just as good and tightens pores). The Jade roller is by Rosental organics.